Performance Testing Services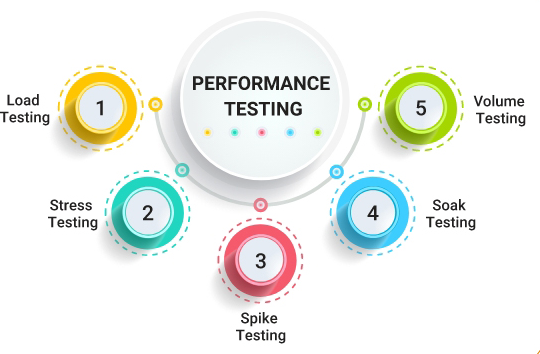 Ensure Optimal Performance and Scalability of Your Applications
In today's competitive digital landscape, it is crucial to deliver software applications that not only function correctly but also perform optimally under real-world conditions. Performance testing is essential to identify performance bottlenecks, assess the scalability of your applications, and ensure a smooth user experience, even under high user loads.
At Infigrity, we understand the importance of performance testing in delivering high-quality applications. Our performance testing experts conduct comprehensive tests to measure and analyze various performance parameters such as response time, throughput, resource utilization, and scalability. By identifying performance bottlenecks and areas for improvement, we help you optimize the performance of your applications and deliver a superior user experience.
GET STARTED
Comprehensive Performance Testing Services from Infigrity
Infigrity offers a wide range of performance testing services to meet your specific needs. Our experienced performance testers leverage industry-leading tools and methodologies to assess the performance, scalability, and stability of your applications. We work closely with your development team to understand your application's architecture, user load requirements, and performance goals.
With our expertise in performance testing, we can simulate real-world scenarios, including high user loads, peak traffic periods, and various network conditions. Our comprehensive performance testing approach involves test planning, test design, test execution, result analysis, and performance optimization recommendations. We help you uncover performance bottlenecks, identify scalability limitations, and optimize your application's performance for a seamless user experience.
Partner with Infigrity for Your Performance Testing Needs
If you want to deliver high-performing applications that can handle real-world user loads and provide an exceptional user experience, Infigrity is your trusted partner. Our performance testing experts have the knowledge and experience to conduct thorough performance tests and optimize your application's performance.
Contact us today to discuss your performance testing requirements and explore how Infigrity can add value to your software development projects. Let's connect and ensure the optimal performance and scalability of your applications through comprehensive performance testing.
Digital Transformation begins here!
Let us write your business's growth story by offering innovative, scalable and result-driven IT solutions. Do you have an idea that has a potential to bring a change in the world? Don't hesitate, share with our experts and we will help you to achieve it.
Let's talk